Senior SRE Operations TD&R | REMOTE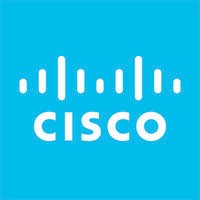 Cisco
Software Engineering · Full-time
Calgary, AB, Canada · Remote
Posted on Friday, November 11, 2022
What You'll Do
Cisco is always looking to extend its Security portfolio and strategy. You'll be a key player in developing and maintaining the cloud infrastructure for Cisco's AMPE platform.
In this role, you will leverage the latest AWS services and leading infrastructure-as-code tooling to create, maintain and develop a cloud platform.
Who You'll Work With
You will be working alongside the application engineering teams and support the development of the AMPE product. You'll be part of a passionate Site Reliability Engineering community that is always striving to improve and learn.
Who You Are
You are a Site Reliability Engineer who has background in developing and maintaining dynamic infrastructure. You have a development background coupled with infrastructure automation experience. You love working with teams in building platforms for application developers and customers. You have a good head for designing solutions that will help automate and make the larger teams work easier with fore thought for the future.
Minimum Qualifications:
6+ years experience in the administration of enterprise-grade AWS infrastructures
6+ years experience coding, experience with Ruby, Go, C, and Python
Strong desire and know how to raise the code quality of the team around them
Have a background in infrastructure-as-code tools like Terraform and Chef
Strong Linux systems administration skills
Proficiency in infrastructure, service and application monitoring tools
Strong network skills
Experience with organizing cross-team 6+ month projects
Strong security skills
Ability to participate in a 24/7/365 on-call rotation
Nice to have:
Experience in Golang and Hashicorp tools (Vault/Packer)
Familiarity with Elasticsearch management and monitoring
Experience in highly available and critical environments
Experience with hybrid datacenter/cloud networking
Experience with Cisco equipment
Experience with OpenBSD
WHY CISCO SECURE
#WeAreCisco, where each person is unique. We bring our talents to work as a team each day, helping power an inclusive future for all. Get to know us!
We're global, we're adaptable, we're diverse, and our security portfolio is as extensive as it is groundbreaking. Have you heard of Threat, Detection & Response, Zero Trust by Duo, Common Services Engineering, or Cloud & Network Security? Those are only a few of our product teams! The only thing we're missing is YOU.
Join an enterprise security leader with a start-up culture, committed to driving innovation and giving you the opportunity to make an impact. We #InnovateToWin and we know we're better together, that's why we're dedicated to inclusivity, collaboration, and diversity in everything we do.
We're proud to be the Best Security Company in 2021 with the Best Authentication Technology and the Best Small and Mid-Size Enterprises Security Solution in 2022 by SC Media. Cisco Secure continues to grow and evolve year after year with 100% of Fortune 100 Companies using our products, and we're excited to see the new heights we'll reach with your passion for security, your customer focus, and your desire to change things up!
What else can you expect? An ongoing investment in your growth—that's why we offer many employee resource groups (called Inclusive Communities), mentorship programs, and hundreds of learning resources to consistently level up your skillset and explore your interests. Because when you succeed, we succeed!
"Cisco Secure offers an environment that combines cutting-edge, mission-critical, technology with some of the brightest, most diverse set of people I've ever had the pleasure of working with." – Chief of Staff, Engineering
Join Cisco Secure – Be You, With Us!
#CiscoSecureEng23
Cisco COVID-19 Vaccination Requirements The health and safety of Cisco's employees, customers, and partners is a top priority. Our goal is to protect and mitigate the spread of COVID-19 infection for strong business resiliency during the pandemic. Therefore, Cisco may require new hires to be fully vaccinated against COVID-19 if the role requires business-related travel, meeting with customers/partners (including visiting third-party sites on behalf of Cisco), attending trade events, and Cisco office entry, unless otherwise prohibited by applicable law, and in countries where COVID-19 vaccination is legally required. The company will consider legally required accommodations/exceptions for medical, religious, and other reasons as per the requirements of the role and in accordance with applicable law. Additional information will be provided to candidates about the requirements and accommodation process at the offer time based on region.
JOB ID: 1384664