Software Systems Engineer TD&R (REMOTE)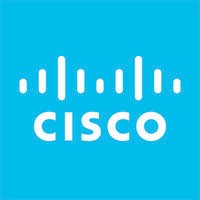 Cisco
Job Functions:
Software Engineering
Employment Types:
Full-time
Locations:
Calgary, AB, Canada; Remote
Compensation:
USD per year
Cisco people are not happy merely moving the security innovation needle a few millimeters – we want to blow it off the dial. Every day we look for new ways to merge innovative security technology with Cisco's 25+ years of networking expertise to redefine network security. We need like-minded colleagues who dream big about transforming security and networks, and who expect to reap the rewards for their high-visibility creations.
WHAT WILL YOU DO
Our cloud services are running on Amazon's AWS
Active participation in design and code reviews
Implementing product features and fixing existing bugs logged in the bug database
Developing and maintaining internal tools for automated functional, integration and performance testing
Providing support to Tier 3 by debugging and fixing production issues
WHO YOU WILL WORK WITH
This is an opportunity to work within the Cisco AMP team on our AMP Private Cloud product. Our team has a dynamic work environment that encourages employees to build opportunities by daily honing their talents and skills. Employees are self-motivated, results driven and engaged. We recognize and reward quality results and dedication to our company's purposes and principles. You will be working within a team of outstanding software engineers, who are always ready to share their knowledge and skills.
MINIMUM QUALIFICATIONS:
High personal integrity and ethical standards!
Strong team-oriented personality!
Passion for designing and building high-quality software
5+ years of experience in software development
Experience with Unix shell scripting; predominantly Bash
Experience with any of the following scripting programming languages: Ruby, Python, Perl
Experience with source control management systems: i.e., Git
Knowledge of writing SQL queries
Excellent understanding of administrating Linux systems
Experience with system and application debugging and performance optimization - Good understanding of computer networking protocols
Practical experience with Linux container technologies
DESIRED SKILLS AND EXPERIENCE
Experience with compiled languages such as: C, C++, Go, Rust
Understanding of secure coding practices
Contributions to open source projects
Experience with a system configuration management system: Chef, CFengine, Puppet, Ansible, SaltStack
Practical experience with common compile, build, and packaging tools, i.e., gcc, make, rpmbuild
Working knowledge of some of the technologies we use: memcache, NGINX HAproxy, MongoDB, Cassandra, RabbitMQ, MySQL, ElasticSearch
Understanding of modern PC hardware
WHY CISCO
#WeAreCisco, where each person is unique, but we bring our talents to work as a team and make a difference powering an inclusive future for all. We embrace digital, and help our customers implement change in their digital businesses. Some may think we're "old" (36 years strong) and only about hardware, but we're also a software company. And a security company. We even invented an intuitive network that adapts, predicts, learns and protects. No other company can do what we do – you can't put us in a box!But "Digital Transformation" is an empty buzz phrase without a culture that allows for innovation, creativity, and yes, even failure (if you learn from it.) Day to day, we focus on the give and take. We give our best, give our egos a break, and give of ourselves (because giving back is built into our DNA.) We take accountability, bold steps, and take difference to heart. Because without diversity of thought and a dedication to equality for all, there is no moving forward. So, you have colorful hair? Don't care. Tattoos? Show off your ink. Like polka dots? That's cool. Pop culture geek? Many of us are. Passion for technology and world changing? Be you, with us!
Cisco Covid-19 Vaccination Requirements The health and safety of Cisco's employees, customers, and partners is a top priority. Our goal is to protect and mitigate the spread of COVID-19 infection for strong business resiliency during the pandemic. Therefore, Cisco may require new hires to be fully vaccinated against COVID-19 if the role requires business-related travel, meeting with customers/partners (including visiting third-party sites on behalf of Cisco), attending trade events, and Cisco office entry, unless otherwise prohibited by applicable law, and in countries where COVID-19 vaccination is legally required. The company will consider legally required accommodations/exceptions for medical, religious, and other reasons as per the requirements of the role and in accordance with applicable law. Additional information will be provided to candidates about the requirements and accommodation process at the offer time based on region.
JOBID: 1373007