Senior Security SRE - TD&R (REMOTE) | FedRamp/SOC2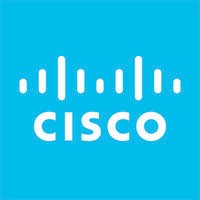 Cisco
Job Functions:
Software Engineering
Employment Types:
Full-time
Locations:
Fulton, MD, USA; Remote
What You'll Do:
As a Senior Security Ste Reliability Engineer, you'll be a critical part of a cross-disciplined team with experienced cybersecurity experts and accomplished engineers, designers, and product managers - all focused on securing and delivering a cohesive customer experience across the Cisco Secure portfolio.
Who You'll Work With:
This is an exciting opportunity to work with other Cisco Secure product teams to maintain and secure our single sign-on infrastructure. The successful candidate will play a key role in supporting our AWS footprint through Terraform. In addition, the new team member will be responsible for monitoring our production environment and resolving security related issues. You can expect to work with the newest technology optimized to streamline value delivery.
Our Tech stack is continuously evolving but comprises of the following:
Identity platform: Okta (cloud)
Infrastructure: AWS (serverless)
Infrastructure-as-Code: Terraform
Version Control: GitHub Enterprise (cloud)
CI pipeline: GitHub Actions (cloud)
Who You Are:
You are a Senior Security SRE who has a background maintaining a fast-growing infrastructure. You love working within the Operations team passionate about securing and supporting services for engineers and customers, improving build and testing pipelines and working on advanced orchestration systems.
Minimum Qualifications:
3+ years experience in the administration of AWS infrastructures
Proficiency in security, infrastructure and application monitoring tools
Ability to participate in a 24/7/365 on-call rotation
Desired Skills:
Develop tools to mitigate security vulnerabilities
Experience with SOC2 and/or FedRAMP requirements
Working knowledge of Terraform
Proficiency with Python, and Shell
Skills for backlog grooming and chipping away at technical debt
Knowledge of Serverless Services on AWS
Why Cisco? .:|:.:|:.
#WeAreCisco, where each person is unique, but we bring our talents to work as a team and make a difference. Here's how we do it.
We embrace digital and help our customers implement change in their digital businesses. Some may think we're "old" (35 years strong) and only about hardware, but we're also a software company. And a security company. An AI/Machine Learning company. We even invented an intuitive network that adapts, predicts, learns, and protects. No other company can do what we do – you can't put us in a box.
But "Digital Transformation" is an empty buzz phrase without a culture that allows for innovation, creativity, and yes, even failure (if you learn from it.)
Day to day, we focus on the give and take. We give our best, give our egos a break, and give of ourselves (because giving back is built into our DNA.) We take accountability, take bold steps, and make the difference to heart. Because without diversity of thought and a dedication to equality for all, there is no moving forward.
So, you have colorful hair. I don't care. Tattoos? Show off your ink. Like polka dots? That's cool. Pop culture geek? Many of us are. Passion for technology and world-changing? Be you, with us!
We will ensure that individuals who need help during the application process are provided reasonable accommodation to participate, perform essential job functions and receive other benefits and privileges of employment. Please get in touch with us to request accommodation.
Cisco Covid-19 Vaccination Requirements The health and safety of Cisco's employees, customers, and partners is a top priority. Our goal is to protect and mitigate the spread of COVID-19 infection for strong business resiliency during the pandemic. Therefore, Cisco may require new hires to be fully vaccinated against COVID-19 if the role requires business-related travel, meeting with customers/partners (including visiting third-party sites on behalf of Cisco), attending trade events, and Cisco office entry, unless otherwise prohibited by applicable law, and in countries where COVID-19 vaccination is legally required. The company will consider legally required accommodations/exceptions for medical, religious, and other reasons as per the requirements of the role and in accordance with applicable law. Additional information will be provided to candidates about the requirements and accommodation process at the offer time based on region.