Security Engineer TD&R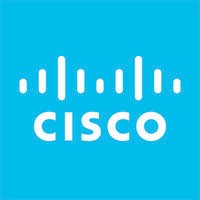 Cisco
Job Functions:
Software Engineering
Employment Types:
Full-time
Locations:
Austin, TX, USA; Remote
Who You'll Work With
We encourage employees to hone their talents and skills every single day with creative and challenging projects. Employees are self-motivated, results driven and engaged. We recognize and reward quality results and dedication to our company's purposes and principles. This is an opportunity to work in the TD&R (Threat, Detection, and Response) Security Team. The TD&R Security Team provides a security center of excellence to new and existing products within our organization. We provide key services within the organization: transformation of security controls into meaningful engineering requirements, reviewing evidence to ensure continuous compliance, development of tooling to automate security relevant tasks, operate shared services which provide functionality to all product teams, and defining creative ways to share knowledge across teams. We are looking for a Security Engineer to join our team.
What You'll Do
You will be tasked with:
Crafting security-focused tooling to improve processes and coordination among groups
Building new tooling for use within the organization
Deploying code to production environments
Ensuring new code meets security requirements and writing supporting documentation
Understanding the security posture of various offerings
Writing and reviewing system architectures and documentation
Providing guidance to teams on building secure software
Supporting continuous monitoring and audit requirements
Contributing to the key services provided by the TD&R Security Team
Assisting with production issues
Who You Are
Self-starter that is capable of effectively working with various customers, facilitating discussions, building consensus, establishing priorities, and building credible relationships
Detail oriented individual who enjoys the challenge of multi-tasking, articulating project requirements, and keeping up to date with changing standards as set by various organizations (NIST, AICPA, ISO, FedRAMP, etc.)
Technically skilled individual who can take projects from start to finish
Required Skills
Excellent collaboration skills
4+ years of experience in software development
Knowledge of data structures and algorithms
Experience with unit tests
Experience with SQL and NoSQL databases
Knowledge of Ruby, Go, Python
Experience with Ruby on Rails or an equivalent web framework
Experience with HTML, CSS, JavaScript
Experience with git or other version control systems
Ability to maintain Linux systems
Familiar with OWASP
Ability to participate in a 24/7/265 on-call rotation
Desired Skills
Networking knowledge
Experience with production systems
Experience with agile software development methods
Experience in Secure Development methodologies
Experience performing secure code reviews
Experience in security
Experience working with security standards (FedRAMP, ISO, PCI, etc.)
Why Cisco
#WeAreCisco, where each person is unique, but we bring our talents to work as a team and make a difference powering an inclusive future for all.
We embrace digital, and help our customers implement change in their digital businesses. Some may think we're "old" (36 years strong) and only about hardware, but we're also a software company. And a security company. We even invented an intuitive network that adapts, predicts, learns and protects. No other company can do what we do – you can't put us in a box!
But "Digital Transformation" is an empty buzz phrase without a culture that allows for innovation, creativity, and yes, even failure (if you learn from it.)
Day to day, we focus on the give and take. We give our best, give our egos a break, and give of ourselves (because giving back is built into our DNA.) We take accountability, bold steps, and take difference to heart. Because without diversity of thought and a dedication to equality for all, there is no moving forward.
So, you have colorful hair? Don't care. Tattoos? Show off your ink. Like polka dots? That's cool. Pop culture geek? Many of us are. Passion for technology and world changing? Be you, with us!
Cisco Covid-19 Vaccination Requirements The health and safety of Cisco's employees, customers, and partners is a top priority. Our goal is to protect and mitigate the spread of COVID-19 infection for strong business resiliency during the pandemic. Therefore, Cisco may require new hires to be fully vaccinated against COVID-19 if the role requires business-related travel, meeting with customers/partners (including visiting third-party sites on behalf of Cisco), attending trade events, and Cisco office entry, unless otherwise prohibited by applicable law, and in countries where COVID-19 vaccination is legally required. The company will consider legally required accommodations/exceptions for medical, religious, and other reasons as per the requirements of the role and in accordance with applicable law. Additional information will be provided to candidates about the requirements and accommodation process at the offer time based on region.
JOB ID: 1377863