Sr Software Engineer TD&R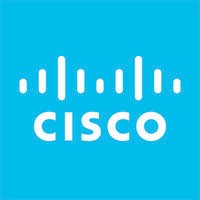 Cisco
Job Functions:
Software Engineering
Employment Types:
Full-time
Locations:
Alpharetta, GA, USA; Remote
What You'll Do
The Cisco Threat Detection and Response engineering team is looking for a strong and collaborative Senior Software Engineer with energy and passion in the security space. You'll be a key player in our engineering efforts to build a new cloud-based product that offers supplemental security with MS365 and protects end users from phishing, malware and unwanted spam. You will design and develop solutions and tests for product features and integrations with a focus on simplicity, ease of use, and overall delight. You will utilize your skills to maximize the value of our product through quality so that we can continuously create, develop, and deliver the best outcomes for our customers.
Who You'll Work With
As a Senior Software Engineer, you will be a core member of a team composed of highly skilled individuals who are comfortable working in dynamic and technically sophisticated environments. This product team is a small, highly performant group that has built this solution from the ground up and continues to grow the product through regular releases. The team is involved in all stages of product life cycle from conception to development, go-to-market, and ongoing support of our customers.
Who You Are
You are a self-motivated, focused and engaged individual who enjoys collaborating in team-based environment. You want to get to the bottom of things, understand what's going on, and build products that make a difference and leave a lasting impression. You are someone who doesn't give up easily when faced with complex problems and has a strong overall attention for detail.
Required Skills
5+ years of experience in software development
Proficient in coding in Python or Go programming language
Ability to write modular code, including unit and integration tests
Solid grasp of software engineering principles and practices
Experience designing and implementing REST APIs
Experience working in small, highly technical teams employing Agile/Scrum practices
Familiarity with persistent datastores such as MySQL, ElasticSearch, DynamoDB
Familiarity with AWS or Azure cloud, including building serverless applications
Ability to communicate and work across teams towards a desired solution
B.S in Computer Science, Computer Engineering, or equivalent work experience
#WeAreCisco, where each person is unique, but we bring our talents to work as a team and make a difference powering an inclusive future for all.
We embrace digital, and help our customers implement change in their digital businesses. Some may think we're "old" (36 years strong) and only about hardware, but we're also a software company. And a security company. We even invented an intuitive network that adapts, predicts, learns and protects. No other company can do what we do – you can't put us in a box!
But "Digital Transformation" is an empty buzz phrase without a culture that allows for innovation, creativity, and yes, even failure (if you learn from it.
Day to day, we focus on the give and take. We give our best, give our egos a break, and give of ourselves (because giving back is built into our DNA.) We take accountability, bold steps, and take difference to heart. Because without diversity of thought and a dedication to equality for all, there is no moving forward.
So, you have colorful hair? Don't care. Tattoos? Show off your ink. Like polka dots? That's cool. Pop culture geek? Many of us are. Passion for technology and world changing? Be you, with us!
Cisco Covid-19 Vaccination Requirements The health and safety of Cisco's employees, customers, and partners is a top priority. Our goal is to protect and mitigate the spread of COVID-19 infection for strong business resiliency during the pandemic. Therefore, Cisco may require new hires to be fully vaccinated against COVID-19 if the role requires business-related travel, meeting with customers/partners (including visiting third-party sites on behalf of Cisco), attending trade events, and Cisco office entry, unless otherwise prohibited by applicable law, and in countries where COVID-19 vaccination is legally required. The company will consider legally required accommodations/exceptions for medical, religious, and other reasons as per the requirements of the role and in accordance with applicable law. Additional information will be provided to candidates about the requirements and accommodation process at the offer time based on region.