Product Designer TD&R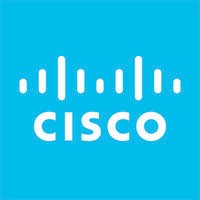 Cisco
Job Functions:
Software Engineering
Locations:
Chicago, IL, USA; Remote
What You'll Do
As a member of our Product Design team, you will: Help give shape to new and improved product features to the Kenna platform within Cisco Secure Create low fidelity design artifacts to guide exploration and discussion of specific use cases Deliver high fidelity, production quality assets to guide engineering implementation Provide Design QA support to ensure a high quality and consistency of design delivery Help refine, extend, and evangelize a set of design system principles and UI pattern components, to ensure consistency within the Kenna platform and across the broader Cisco Secure portfolio Partner with Product Management to envision new or reinvented solutions to identified user needs.
Who You'll Work With
As a Product Designer you will collaborate closely with a broad cross-section of the teams involved in serving our customers, including: Product Management, to understand customer and market needs and give them form as specific product features Engineering, to guide UI implementation and understand any technical constraints that may be in place Other Cisco Secure design teams, to support cross-portfolio alignment of design systems and UI patterns Customer Experience and Support, to better understand user needs and any UX friction points Research, to understand the data-driven thinking that guides key product features, and help visualize key data insights.
Who You Are
A collaborative designer eager to work with other functional teams in order to design the best solution for our users.
Have excellent communication skills, in both verbal/written and visual forms
A holistic approach to User Experience design, including not just UI patterns, but also visual hierarchy, typography, color and contrast, and also topics like copywriting and micro-interactions that are important UX levers
Ready to engage deeply with the use cases and workflows of security practitioners, and understand the conceptual object model that underlies our products
Ability to understand nuanced numeric relationships, and collaboratively define the chart, infographic, or visualization forms that best highlight those relationships visually
Possess deep experience crafting a User Experience that works within the constraints and opportunities of the web
Able to work quickly and flexibly within quick iterations and continuous product delivery
A skilled user of the evolving UX design toolkit, e.g. Figma, Sketch, Miro, Zeplin, etc.
Please include a link to your portfolio when applying for review by the hiring team.
Why Cisco
#WeAreCisco, where each person is unique, but we bring our talents to work as a team and make a difference powering an inclusive future for all.
We embrace digital, and help our customers implement change in their digital businesses. Some may think we're "old" (36 years strong) and only about hardware, but we're also a software company. And a security company. We even invented an intuitive network that adapts, predicts, learns and protects. No other company can do what we do – you can't put us in a box!
But "Digital Transformation" is an empty buzz phrase without a culture that allows for innovation, creativity, and yes, even failure (if you learn from it.)
Day to day, we focus on the give and take. We give our best, give our egos a break, and give of ourselves (because giving back is built into our DNA.) We take accountability, bold steps, and take difference to heart. Because without diversity of thought and a dedication to equality for all, there is no moving forward.
So, you have colorful hair? Don't care. Tattoos? Show off your ink. Like polka dots? That's cool. Pop culture geek? Many of us are. Passion for technology and world changing? Be you, with us!
Cisco Covid-19 Vaccination Requirements The health and safety of Cisco's employees, customers, and partners is a top priority. Our goal is to protect and mitigate the spread of COVID-19 infection for strong business resiliency during the pandemic. Therefore, Cisco may require new hires to be fully vaccinated against COVID-19 if the role requires business-related travel, meeting with customers/partners (including visiting third-party sites on behalf of Cisco), attending trade events, and Cisco office entry, unless otherwise prohibited by applicable law, and in countries where COVID-19 vaccination is legally required. The company will consider legally required accommodations/exceptions for medical, religious, and other reasons as per the requirements of the role and in accordance with applicable law. Additional information will be provided to candidates about the requirements and accommodation process at the offer time based on region.
JOB ID: 1377344