CX Tech Support Leader - TD&R (Remote)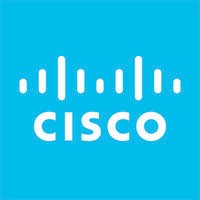 Cisco
Job Functions:
Software Engineering
Locations:
Mountain View, CA, USA; Remote
Kenna Security, now part of Cisco, is revolutionizing cyber risk with a SaaS-based platform that uses data science to combine vulnerability data with exploit intelligence to measure risk, predict attacks and prioritize remediation. We are leading the way we help enterprises reduce their risk while increasing their efficiency and preventing attacks. Kenna Security was recently named one of the top 10 hottest start-ups and named to the Inc. 500 fastest-growing companies list
Are you a passionate Technical Support Leader who can co-ordinate and motivate the team, has a passion and desire for customer service, and to excel at their role? The Leader, Support Engineering Level II will be responsible for providing technical solutions and advice for the Kenna Security Platform. The role is instrumental in working with the support teams and delivering improvements in customer support and experience. You'll join a growing and expert engineering team. You will work closely with others to guide the team on answering sophisticated and exciting technical inquiries and issues. Candidates should have experience in technical support roles and should feel comfortable troubleshooting potentially unfamiliar issues across a variety of technologies. As a leader, you will be responsible for ensuring the team performs to the highest levels and SLA commitments are met with outstanding customer service, and be a bridge between support and development. You will need to have strong communication skills, both written and verbal and take ownership of incidents, whilst ensuring issues are being prioritized and resolved effectively.
Responsibilities:
Triaging, prioritizing and resolving support inquiries from our customers
Working directly with our engineers to diagnose and troubleshoot customer issues
Working closely with Customer Success to ensure high levels of customer satisfaction
Creating technical documentation that helps customers learn to use our platform and allows for self-service resolution of common issues
Being a part of an on-call rotation
Reviewing technical support requirements between Support and Development / Implementation teams, with a view to creating efficient support solutions.
Be the focal point for support team, ensuring high standards are consistently preserved, recognizing strengths and weaknesses, and acting on them. Some mentoring of the support team to analyze and implement suitable solutions.
Be the focal point for customer escalations
Working in an integrated environment across multiple technologies
Build a knowledge base across the business, ensure documentation of the configuration process of the software products, to help with further project implementation.
Technical knowledge of Vulnerability Management, scripting, and related security and networking disciplines
Ability to highlight and implement service improvements
Make sure the team follows the standard methodology and internal processes.
Understanding of ITIL and implementing some of the procedures into the team.
Qualifications:
2+ years of experience in a technical support leadership role
Strong written and interpersonal communications skills
Fundamentals of computer programming. (e.g. be able to read/understand code)
Power-user proficiency with computer systems (e.g. command-line, and scripting experience)
Comfortable with the fast-paced and unpredictable nature of support engineering
Demonstrated ability to work cross-functionally within a team-oriented environment
Strong desire for technical growth
Consistent track record in delivering an excellent service to customers and key collaborators
Experience in Vulnerability Management and/or Application Security
Good understanding of SaaS, programming, and the software development lifecycle
Excellent problem-solving skills with the ability to identify the root cause and implement controlled changes
#WeAreCisco, where each person is unique, but we bring our talents to work as a team and make a difference powering an inclusive future for all.
We embrace digital, and help our customers implement change in their digital businesses. Some may think we're "old" (36 years strong) and only about hardware, but we're also a software company. And a security company. We even invented an intuitive network that adapts, predicts, learns and protects. No other company can do what we do – you can't put us in a box!
But "Digital Transformation" is an empty buzz phrase without a culture that allows for innovation, creativity, and yes, even failure (if you learn from it.)
Day to day, we focus on the give and take. We give our best, give our egos a break, and give of ourselves (because giving back is built into our DNA.) We take accountability, bold steps, and take difference to heart. Because without diversity of thought and a dedication to equality for all, there is no moving forward.
So, you have colorful hair? Don't care. Tattoos? Show off your ink. Like polka dots? That's cool. Pop culture geek? Many of us are. Passion for technology and world changing? Be you, with us!
Cisco Covid-19 Vaccination Requirements The health and safety of Cisco's employees, customers, and partners is a top priority. Our goal is to protect and mitigate the spread of COVID-19 infection for strong business resiliency during the pandemic. Therefore, Cisco may require new hires to be fully vaccinated against COVID-19 if the role requires business-related travel, meeting with customers/partners (including visiting third-party sites on behalf of Cisco), attending trade events, and Cisco office entry, unless otherwise prohibited by applicable law, and in countries where COVID-19 vaccination is legally required. The company will consider legally required accommodations/exceptions for medical, religious, and other reasons as per the requirements of the role and in accordance with applicable law. Additional information will be provided to candidates about the requirements and accommodation process at the offer time based on region.
JOB ID: 1374279