Site Reliability Engineer TD&R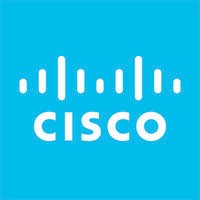 Cisco
Job Functions:
Software Engineering
Employment Types:
Full-time
Locations:
Calgary, AB, Canada; Remote
#WeAreCisco and we're so happy you're thinking of joining us. Follow us on social @WeAreCisco to learn more about what employees say about why we love where we work, or check Cisco out on Glassdoor for the latest reviews.
Your challenge (should you choose to accept it)
Think back on the latest significant internet outages and how they disrupted everyday life – even a few hours can halt commerce and connecting with family and friends. If our sites go down that long, our customers are left defenseless. Who's there to make sure that doesn't happen? That's you!
As a Site Reliability Engineer, you will be the hero behind the scenes preventing similar catastrophes for Cisco's TD&R services.
You'll be part of a team that solves challenges using technologies within AWS and engineers resilient, robust cloud infrastructure using innovative principles. As a result, you can recover quickly, minimize customer impact, thrive innovating, and love being backed by data.
About you
To be successful in this role, you'd be a role model who exemplifies our culture and is often appreciated for living our principles. You are a leader and thrive in a complex world yet begs for simplicity. You shine when collaborating with application development teams in designing cloud infrastructure and finding fulfillment in writing infrastructure-as-code. With your persistent curiosity about improving build and release frameworks, you're comfortable fixing and resolving production incidents.
We need to say that sometimes a candidate may have that "X" factor. So, if you think you have the potential for this role, go ahead apply. We keep your application on file, so even if this isn't the role for you, we look at our database first for new positions that open.
The impact you'll have included
To secure Cisco customers and keep them protected from threats.
Solving cloud infrastructure challenges through software engineering approaches using innovative technologies.
Architecting and maintaining secure, highly resilient, and highly available cloud infrastructures to host TD&R services.
Designing release pipelines that meet the desired velocity for feature releases.
The experience you'll need to succeed
In-depth expertise in the administration of enterprise-grade AWS and Azure infrastructures
Background in infrastructure-as-code tools like Terraform
Experience in tools including GIT, packer and docker.
Comfortable with Agile practices and beliefs in "quality driven" development
Strong security, networking, and Linux systems administration skills
Strong scripting skills in Python and bash
Ability to participate in a 24/7/365 on-call rotation
Experience in monitoring and analyzing infrastructure using tools such as DataDog and CloudWatch
Experience with CI\CD tools like Jenkins
Our Team:
Ask a Cisconian (that's what we employees call ourselves) the best part of working at Cisco, and nine times out of 10, we'll say, "the people!"
Our versatile team provides a great deal of autonomy but expects clear accountability. We thrive in exploring new and innovative ideas but are rooted in making those decisions based on quantitative data. We are also in a fortunate position where our people leaders can proxy as Technical Leaders and vice versa.
We love a good career growth story. Team members previously in this position are now Technical Leaders or People Leaders responsible for the cloud infrastructure of entire product offerings within the TYD&R portfolio.
"We pride ourselves on being the outstanding engineering organization with humility. We are agile and pragmatic. We enrich our people to strive for the best, enabling them to simplify complex problems." – Sandip K.
"We use groundbreaking technologies, so we always get a chance to learn and apply improvements to cloud infrastructures. I like our TD&R Ops team culture, flexibility and the direction we are heading." – Gayan J.
Why Cisco? .:|:.:|:.
#WeAreCisco, where each person is unique, but we bring our talents to work as a team and make a difference. Here's how we do it.
We embrace digital and help our customers implement change in their digital businesses. Some may think we're "old" (35 years strong) and only about hardware, but we're also a software company. And a security company. An AI/Machine Learning company. We even invented an intuitive network that adapts, predicts, learns, and protects. No other company can do what we do – you can't put us in a box!
But "Digital Transformation" is an empty buzz phrase without a culture that allows for innovation, creativity, and yes, even failure (if you learn from it.)
Day to day, we focus on the give and take. We give our best, give our egos a break, and give of ourselves (because giving back is built into our DNA.) We take accountability, take bold steps, and make the difference to heart. Because without diversity of thought and a dedication to equality for all, there is no moving forward.
Have colorful hair? We don't care. Tattoos? Show off your ink. Like polka dots? That's cool. Pop culture geek? Many of us are. Passion for technology and world-changing? Be you, with us!
We will ensure that individuals who need help during the application process are provided reasonable accommodation to participate, perform essential job functions and receive other benefits and privileges of employment. Please get in touch with us to request accommodation.
Cisco Covid-19 Vaccination Requirements The health and safety of Cisco's employees, customers, and partners is a top priority. Our goal is to protect and mitigate the spread of COVID-19 infection for strong business resiliency during the pandemic. Therefore, Cisco may require new hires to be fully vaccinated against COVID-19 if the role requires business-related travel, meeting with customers/partners (including visiting third-party sites on behalf of Cisco), attending trade events, and Cisco office entry, unless otherwise prohibited by applicable law, and in countries where COVID-19 vaccination is legally required. The company will consider legally required accommodations/exceptions for medical, religious, and other reasons as per the requirements of the role and in accordance with applicable law. Additional information will be provided to candidates about the requirements and accommodation process at the offer time based on region.
**JOB ID:**1376955